The Balloon Flight ...
"... The best way of travel, if you aren't in any hurry at all, if you don't care where you are going, if you don't like to use your legs, if you don't want to be annoyed at all by any choice of directions, is in a balloon. In a balloon, you can decide only when to start, and usually when to stop. The rest is left entirely to nature ..."
William Pene du Bois
The Flight Schedule ...
We fly in the Boston Metro-west area and launch from the Minuteman Airfield in Stowe, MA .... just 25 miles west of Boston. Flights are scheduled by reservation only, seven days a week, all year long. Due to New England's weather conditions, early mornings usually offer the best conditions for flight, and that's why the majority of our flights take place at sun-up.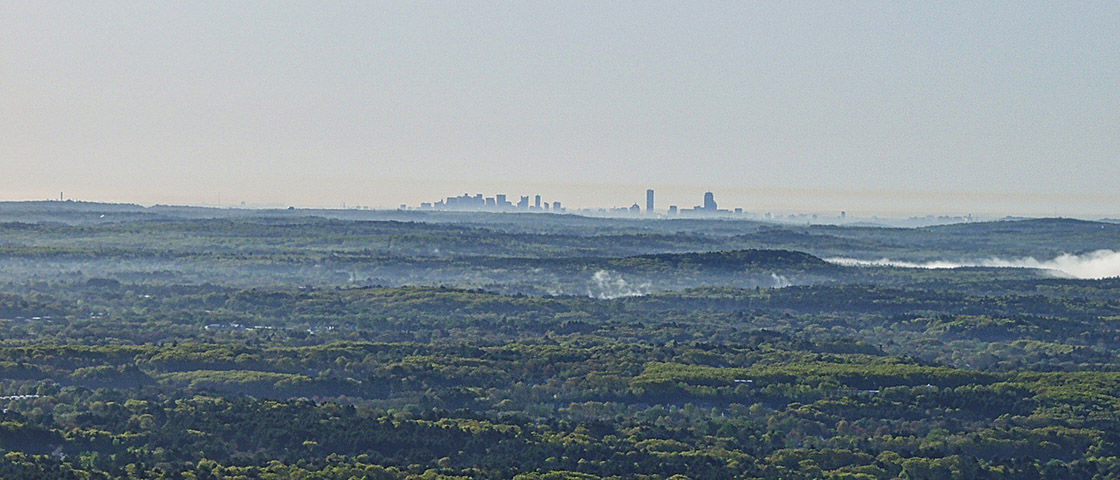 An average flight covers 10 miles and flight time will be approximately 1 hour in duration. Weather conditions, as well as the direction and speed of the wind, will determine the flight path and destination. As a result, each balloon flight is guaranteed to be a unique experience.