What do we offer ...
"... Once you've tasted flight, you will walk the earth with your eyes turned skywards, for there you have been and there you will long to return ..."
Leonardo da Vinci
Champagne Flights and Flight Certificates...
What a gift! A hot air balloon ride will not disappoint you, whether you are fulfilling a lifetime ambition or you simply have a desire to experience something completely different. Birthday, wedding, and anniversary celebrations will never be the same. Allow us help make your celebration very special ... We'll personalize your gift, and take care of all the details.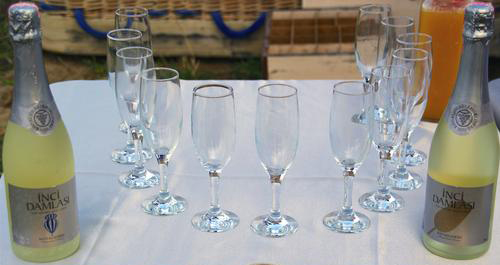 The memory will last a lifetime
We offer flights during all four seasons. Spring, summer and autumn provide color and are wonderful times to take a balloon flight, but don't overlook the winter. When the earth is covered by a white blanket of snow and trees are coated with ice, you will be provided with a magical crystal kingdom ... if the weather cooperates, winter can truly be one of the best seasons to fly.
Flights are reasonably priced at $325 per person and Flight Certificates are available for purchase.
Private and Commercial Balloon Tethers ...
Hot Air Balloons are a real crowd pleaser and always attract lots of attention. We can help you plan and execute Private and Commercial Balloon Tethers for those special days ... weddings, birthdays, anniversaries, family gatherings, parties as well as Company outings and special rewards.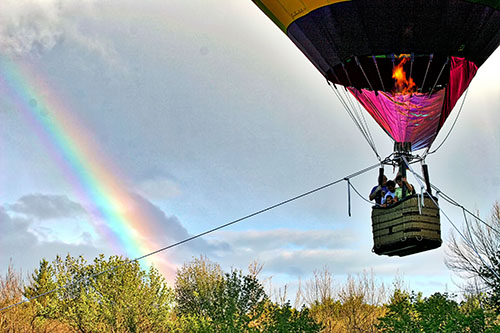 A balloon flight will be sure to generate memories that will last last a lifetime. Please contact us for more detailed information or to book a tether operation.